Are you facing trouble in writing an SOP for your MS admission and looking for an statement of purpose examples?
Majority of the students that we have met have admitted to their difficulty in writing an SOP and this makes us understand your need to refer some sop samples.
Referring this page will help you to gain an understanding on the structure of the SOP.
Here you will also find a wide variety of Statement of Purpose Samples. 
So refer to it and polish your writing skills.
Request Free Consultation
Guidelines on How to Write a Statement of Purpose

Following the correct guidelines will help you to write a faultless statement of purpose 
Here we list the best guidelines on how to write an SOP for MS.
Pick The Right SOP Format

In our journey of crafting thousands of SOPs for students for university admission, the most common question we've encountered is what is the perfect SOP format?
Do you have the same doubt?
Then don't worry.
We've got you covered.
Here we have listed the right Statement of Purpose format.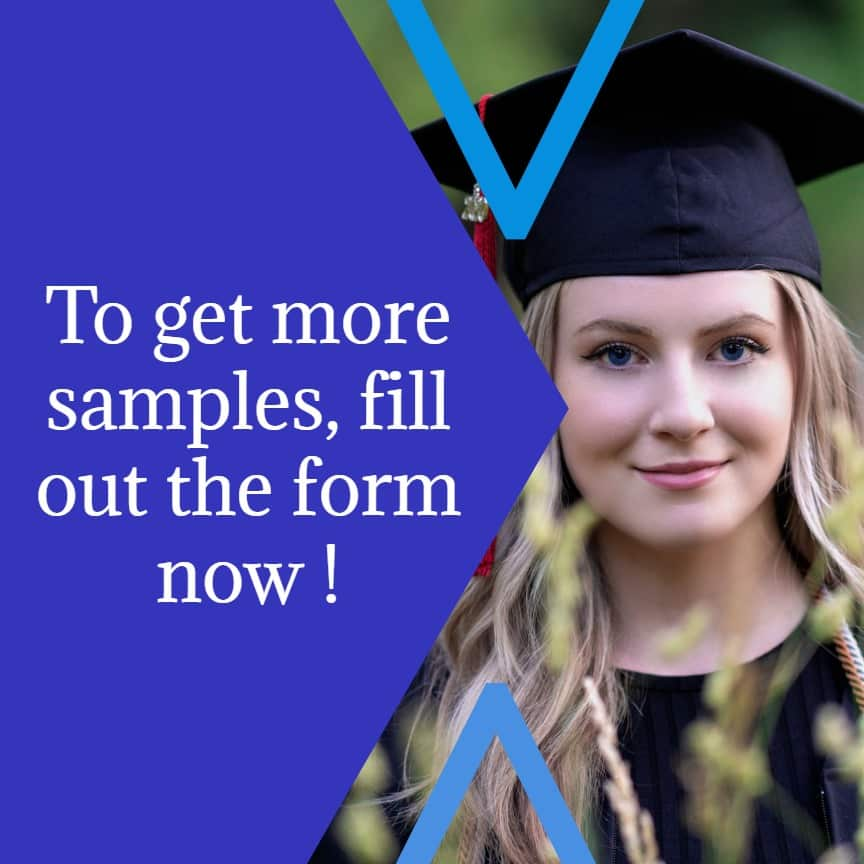 Craft the Perfect SOP - Contact Us for Expert Assistance
SOP Examples For Popular Programs

Your search for a statement of purpose examples ends here as we have attached a variety of top sop samples for your reference.
Facing difficulty to limit yourself to 800 to 1000 words?
Don't worry, refer to the attached SOP samples pdf below and understand how you can write your points effectively.
SOP Samples For Masters In Engineering Programs

Statement of Purpose for Masters sample In Technical Programs

Here is a sample SOP for MS in CS, written by our expert writer. Have a look at the attached SOP for MS in Computer Science and understand how specific you have to be in your writing.
The attached sample sop for MS in MIS, showcases how well you can express your professional experience and win the heart of the Admission Officers.
This sample SOP for MS in Cyber Security will help you understand how important it is to include your internship details, technical certifications, etc. in your statement of purpose for MS in cybersecurity to leverage the quality of your write up.
Here is a sample SOP for MS in Artificial Intelligence for you to review and understand. If you are facing difficulty writing a Statement of Purpose for Masters in Artificial Intelligence, refer to the same and understand the format and writing style.
Planning to pursue master's in Robotics? But facing difficulty writing an SOP for MS in Robotics that reflects your urge to pursue a master's degree in Robotics? Our sample SOP for MS in Robotics will clear all your doubts regarding how to write an effective SOP.
Sample SOP For Masters In Other Programs

Need more clarity on writing SOP for MS in business analytics? Then our SOP Samples for MS in Business Analytics can be of help to you.
Check out our free sample SOP for MS in Supply Chain Management , and get familiarized with the structure and format of an SOP.
Unlike the generalized SOP found online, our sample SOP for MS in Project Management will help you get acquainted on how to present your academic and professional background in an attractive manner.
In this sample SOP for MS in Biotechnology, see how the writer has created a narrative style which reflects the passion of the student to create a career in Biotechnology.
Stuck with the writing of your Statement of Purpose for Masters in Data Science? Look at the sample SOP for MS in Data Science attached here and see how the writer has highlighted the technical prowess of the candidate to grab better attention.
Your search for a perfect sample SOP for MS in Data Analytics ends here, as our sample will help you gain a holistic understanding on how to make your SOP attractive by highlighting your strengths and qualities.
SOP samples for Popular Countries
Planning to pursue your masters course from the USA? Then refer to our SOP samples for USA and gain insights on style and structure.
Referring to SOP samples for the UK can help you understand the format and writing style required for UK universities. Refer to the below attached SOP for UK Universities sample pdf.
Tired of searching for an SOP sample for New Zealand? Then your search ends here. Refer to our SOP for New Zealand sample and polish your SOP for New Zealand.
Below is an SOP samples for Germany. Refer to it and understand how to write a Statement of Purpose for Masters in Germany.
Seeking masters admission from Australia can be tough, and you must have a strong SOP to stand out from the crowd. Referring to some SOP samples for Australia will give you an idea on how to make your SOP for Australia attractive.
As a most sought-after country, seeking masters admission in Canada can be challenging. Refer to our SOP samples for Canada and understand the SOP format for Canada. This will surely help you create a good impression.
Below is an Ireland SOP sample for your reference. As a well-written sample, it will help you understand the format and style to be followed while writing an SOP for MS in Ireland.
7 Mistakes That Will Ruin Your Statement of Purpose For Masters

It's of no doubt that SOP is of great importance when considering university admission.
But what are the common mistakes that a student often commits in their SOP for Masters?
Have you ever thought about it?
Our experience of working with a wide range of students enabled us to identify the most common mistakes often made by the students.
Below is a list of common mistakes, and as a candidate try to avoid theses in your SOP.
Copying from online sources
Keeping to the last minute and writing in hurry
Use of informal language and slangs in your SOP
Writing lengthy or short SOPs that doesn't adhere to the word limit prescribed
Inclusion of irrelevant information in your SOP that makes the SOP lesser attractive and of low quality
Use of flattery in your SOP will create a negative impression
Providing false information and if caught, can risk your admission
7 Powerful Tips That Will Help You To Write The Perfect SOP For Masters
To win over the admission committee, it is imperative to write an SOP that stands out from the crowd. But how can you make your SOP look attractive and impressive?
Once a student approached us to edit her poorly written SOP and with the inclusion of below points we rewrote her an SOP that helped her secure admission at her desired university.
Adopt a storytelling approach than a formal statement
Your SOP must have a professional yet conversational tone
Your SOP must be customized to the courses and universities you apply
Be specific in your writing
Don't fake yourself, be yourself in your SOP
Research about the course, university and country you wish to apply to
Never ignore the importance of proofreading